(This site is best viewed with MS IExplorer )

This is for TA:Kers, our newest TA:K AI profiles
Posted by XcomVeteran & Silencer , 01-30-2002


This is what its author, XcomVeteran, tells you about this release :

Finally after 2 years since TA:K was released a cheating AI has emerged to bring some skirmish life and carnage to your TA:K.

The Savage AI is a much needed CHEATING AI. It has extra resources and will NOT mana stall in the early stages of a game. It will built up its forces and a base very fast it will be a much better chalenge and can be very hard to beat. It uses the last TA-Power Veteran AI script, so wave after wave of superior vicious AI forces are guaranteed.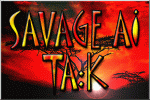 Click here to download TA-Power's Savage AI profiles now

I recommend you to have a look into the readme file for further information.

PS: I'd like to thank to all the webmasters who offered us host services. The only thing that we want to do at this precise moment is to have fun making cool TA stuff and to forget about what recently hapened. Thanks again; you're welcome and if you need any kind of help from us then just say it.


Back to the future, we're alive and kicking
Posted by Silencer, 01-27-2002


First of all, a big thanks to THUG for giving me space to host TA-Power. Probably we have had some differences and/or different points of view, but in the same way he has been always there, dropping me a cable whenever I've needed one. Also to thank to all the TA webmasters, TA designers, fans and friends around the world who have given to us their support via E-mail, forums, ICQ or IRC.

Ok, bookmark the new url now. I do not want to make more comments about the latest events... only telling you that we've drawn a line on the floor...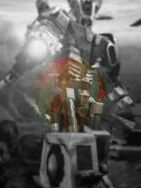 this one is for those who would like to see us down...
...or should I dedicate them this other one ?...
...and of course; we got a bunch of unreleased TA and TA:K stuff... so stay tuned ;)


PS: hey, have a look at this interview with CT by RiderzNews

Also, you can have a look at some screenshots of commandos 2 , a game made in Spain ;)


New TA-Power's tileset sample : Empyrrean Messas map!
Posted by Silencer & ChinaHook, 01-19-2002


ChinaHook, our newest member here at TA-Power has been working hard on a new tileset expansion, and this is what he wants to tell you all:

Tired of using the old Green world tileset?. It's time to change it!.
We release a new Green world map made with new samples of the tileset expansion that I've been working on. If you want to taste new sensations on the Green world for TA, then download it NAW! ;)

The tileset used in the making of this map will be available for the download at TAMEC and TA-Power soon.

Click here to download Empyrrean Messas



So another excellent map for you all guys. Enjoy !


The Spider Pack v2 for ‹berHack
New TA-Power member
Posted by Silencer, 01-14-2002


First of all telling you that the ‹berHack v3.0 has been released. Probably you already knew that, if not, click here to download the improved UH TA.

Now about our newest TA-Power stuff. The Spider Pack v2 includes great improvements even a new spider.



I'll tell you what's new at this release:

- 4 multi-directional UH style labs.
- Brother Alpha's ultimate AA fix included. Oh yeah! ;)
- A whole set of new buildpictures. Also for Cavedog or UH spider ones
- A new jammer spider has been included in the pack
- Minor unit improvements

Now I'd like to welcome our new TA-Power member; Sinclaire. Welcome aboard mon ami!. He's the TA artist who has made the new set of BPs for the Spider Pack v2. I post some few samples on here:








You'll see the others BPs in the game ;) Click here to download the Spider Pack v2