Visit TA-Power's Forum


We show you our next unit: The Core RFMRPC
Posted by Silencer , 09-07-2002


Probably you remember our Arm Deterrer; the first Rapid Fire Medium Range Plasma Cannon for TA. Now the Core version is almost ready for the download. I plan to release both side versions for the OTA and for the ÜberHack.

Moreover the Deterrer has been tweaked for this incoming release. I've rendered this build picture for you all.



Stay tuned.


TA-Power quickies and basically fresh links...
FilePlanet links revised: Go ahead and download
Posted by Silencer , 09-04-2002 / 09-05-2002


Our forum has been recently moved to PlanetForum. All links on this news page which are pointing to our old forum have been updated to the new one. I hope that you'll like the new forum format as well as its powerful options.

Here I post the (revised) links to download ChinaHook's most recent maps:

Green Lake Evad River Mouth Empyrrean Mesas

To see more bits of info about these maps then click here. By the way, as you probably know, TAMEC server changes mean broken links over here, but we're slowly coming back to the normality, and I mean that all of the map links will be re-compiled and updated.
Do not forget to download the excellent and latest c_a_p's map



The (revised) links to ChinaHook's Expansion Green Tile-set have been fixed. Click here to be teleported to its release post on this news page. And do not forget to use them to delight we all with awesome new Green maps:

This last one reminds me that we need a new and devoted tile-sets section, which will be designed and posted as soon as possible. Stay tuned given that ... ok; exclusive releases incoming ;)


Oops, build menu conflicts...
Posted by Silencer , 08-30-2002


I post on here links to the the fixed ÜH unit revisions.

These are: The Arm Pack0 and the Arm Nova. So re-download and enjoy.


The Final Unit Revisions Plan, first wave...
Posted by Silencer , 08-27-2002


As promised, here I post some of the unit revisions. Also I post a fixed OTA Hermes version; my bad, it fires now on. Anyways if you are having trouble with our units then visit the TA-Power forum, register your self and post on there about any trouble, opinion or whatever related with our stuff. So...:



To download the fixed OTA Hermes version click here. What I did in the heavy lightning unit revisions?: Several tweaks here and there, UH compatibility, improved their weapon behavior and a new BP for the Nike.

New and/or revised units coming soon... Stay tuned


Ready to conquer the Nameless Islands?
Posted by Silencer , 08-23-2002


ChinaHook, currently our most active map-maker here at TA-Power, has designed this excellent map for your all pleasure. You do not need the tamechpi2000 file this time but TA:Core Contingency is required.


Dry land is scant, shallow waters between the ground masses which allow some units to cross them. The abundant water will provide you many strategies to use on this new playable in skirmish and multiplayer battlefield.

Said that, click here to download Nameless Islands. Have fun and behave.


It is being time for the Final Unit Revisions Plan
Posted by Silencer , 08-19-2002


ÜberHack v3.1.4 includes changes which must be reflected on our units. So I'll post revisions for all TA-Power UH unit versions. Also I'd like to improve many of our OTA versions so expect massive re-releases soon.


For example, the incoming Arm Nike revision... Stay tuned


Both Predator TA versions are ready for the download
Posted by Silencer , 08-14-2002


Click here to read about the Predator' story.

This unit goes with a powerful short range weapon (the dlex wrist-blades) as well as with a long range non-tracking shoulder cannon (the plasma caster). With its cloack abilities and his own self-destruction as a final touch, this unit will give you the fun that I was looking for. I didn't make it amphibious cause it would be too much, eh? =). The patterned Yautja unit, the Predator, is built in the Core Adv. Kbot Lab at a non-cheap cost though.



You must place the provided 'sound.tdf' file into your /TOTALA/GAMEDATA folder. Read the 'ReadmeFisrt.txt' file included in the zip for further info.

Spider Pack v4.x users do not need to replace their current 'sound.tdf' file given that it already includes the Predator sound category. I'd like to have some feedback from you guys, that's why we have the TA-Power Forum on Planet Annihilation.

Said all that. Enjoy the new sounds and have fun in the game guys ! ;)


Dudes and dudettes.. Evad River Confluence II
Posted by Silencer , 08-09-2002


Certainly one of the most played non TA:CC maps and one of my preferred skirmish and online battlefields. I remember, for example, how disappointing was to build tidal generators without getting 1 point of energy... This lack has been solved, and the addition of underwater metal patches as well as the inclusion of wider rivers which will allow you enhance naval strategies. Also, all 3 geo-thermal vents have been redistributed so they're no longer so exposed to the naval fire... the map is the same but different.. so it is different ;)

Moreover this map includes an AI which plays smartly in OTA (original TA) and plays impressively in UH games. Thus granted awesome battles in both ways to play TA.



Well, one of those half ideas that I had long time ago and which has been materialized today by our so cool map-makers ChinaHook and El Bardi.

Summing up guys, a must have.


Now that UH v3.1.4 has been released; let's have fun online!
Posted by Silencer , 08-07-2002


Okay, the 'latest' version of the best TA modification around (in my opinion) has been released. So here is what I suggest you all:

Step 1: Sure, to download ÜberHack. Click here to visit BSR R&D to download the mod and to know more about it. We are talking about a 8MB download.

Step 2: To install it, course. The installer will automatically make backup copies of your rev31.gp3 file, as well as backups of your AI and gamedata folders, etc... So no fair. Even there's a switcher included in. Use it to go automatically back to your older TA configuration or back to ÜberHack again if you need it ;)

For further info about this matter you may visit BSR R&D or to click on here.

Step 3: Yeah, to play it! ;). One more thing; the AI included in the mod installer, the BAI2K1 is.. I could say... assassin?, so you're all warned heheh.

Step 4: Join the ICQ Active List. As a simple user, find the icq uin 94806943 and join the online ÜberHack gaming community. It is the fastest way to meet other commanders to play UH games. Do not miss it! =)

Step 5: Doubts, questions, impressions, opinions, whatever less flames please. Then visit the TAU UH forum and read well and post in order to get answers to your questions about ÜberHack.

-Note: I'm inviting you to join the party, however TA-Power will not give you ÜberHack technical support.

Once said all that, let's have fun playing UH online! =)


New Expansion tilesets
Posted by Silencer , 08-06-2002


We're working on several projects covering all the game areas. This time I post 2 screen shots of the new Expansion Tilesets that ChinaHook is working on. I really like the results... see it your self by clicking on the pictures to enlarge them.


As you see there's not any vacation time for both Total Annihilation armies ;)

- Note: PA's Co-newsmaster Drako posted a reference about the Veruna tileset. We'd like to clarify that the Veruna tileset was converted by TA-Power's Co-webmaster VanTheMan rather than by the map-master C_A_P.


More things...
Posted by Silencer , 08-03-2002


Very important news for me and probably for you, if not time will say ;). I know TAU posted about this matter these last days; but I can not resist. Chris Taylor the creator of Total Annihilation and founder of GPG has already advanced that he and his team will develop the next 'Cool War Game' after the release of Dungeon Siege!!. Woah!!... guys, he confirmed the development so have this in mind!... Want me to draw you a picture?... ;)

Ok, I've rendered my first BP in 3DS Max =)



I've updated both Packs and Unit Sections with the latest info about our recent releases. Also I've included BSR's site link on the Navigation bar.

More things... This week, we'll release fresh and interesting new TA maps, so better you polish your D-Gun, because you will need it at perfect conditions on these new battlefields. Do not forget to visit our forums and Stay tuned.


Revision and some thoughts...
Posted by Silencer , 07-28-2002


Here I post a revision of the Expansion Spider Pack v4b for ÜberHack.
I've included a re-balanced version of the Spider Bunker in; and that's all. It was too good so it is a little more expensive now. Here is the new link.

Now some thoughts about these latest bad news... yes; about the creator of ÜberHack leaving the community and abandoning one of the best and most interesting TA projects ever: Flamers, YOU SUX!!, try to make real stuff for this game rather than to be blabling and annoying on the forums. It is easy as this: Just shut up and enjoy the show.

It has been a big deception to see BSR leaving the community because the flamers, but I understand his feeling.. better yet, I know that feeling my self so I respect BSR's decision. Thanks for your work mon; it has been good!!.

That's all for now....


As promised... the OTA version
Posted by Silencer , 07-27-2002


You should remember that Silencer does not play OTA BUT... here it is the OTA version of the Arm Expansion Spider Pack. There're some few new tweaks so I detail all of these below...: (A-t K means All-terrain Kbot):

- Added multi-directional Spider Labs in the Construction A-t K.

- Added Long Range Paralyzer A-t K, The Wolf (so remove older units)

- Added the ÜberHack Capture A-t K, The Tick

- Added improved TA-Power's Rez and CD's spider BPs

- Resurrection A-t Kbot renamed from Rector to Mother

- New Spider Bunker build menu added in the Construction A-t K...

- Plus other few tweaks here and there...

The Arm Spider Bunker has been rebalanced a bit in the OTA version.

Read the 'ReadmeFirst.txt' file included in the file for further information about its installation (newest sound categories and new art bitmaps).

The link to download the OTA Expansion Spider Pack is here.

In the same way, I'll post another version of the SP for Brave Sir Robin's mod, the ÜberHack, with the re-balanced Spider Bunker in... have fun


Arm Expansion Spider Pack v4 for ÜberHack
Posted by Silencer , 07-18-2002


Let me aim to the Arm side again before the promised Predator release... ;)

Here it is the newest version of the Arm Expansion Spider Pack. These are the tweaks and improvements that are included in (A-t K means All-terrain Kbot):

- Added Long Range Paralyzer A-t Kbot, The Wolf (so remove it..)

- Added the ÜberHack Capture A-t Kbot, The Tick

- Added improved TA-Power's Rez and CD's spider BPs

- Included the newest ALL category in all FBI unit files

- Shootme=0; FBI tag included in all units without weapons

- Included the missing CTRL_W and CTRL_G short-keys in the required units

- Resurrection A-t Kbot renamed from Rector to Mother

- Construction A-t Kbot's Geothermal MM buildmenu removed

- New Spider Bunker build menu added in the Construction A-t Kbot...

- Plus other few tweaks here and there...

Also there is a cool bonus in. A multiple energy defensive unit, The Arm Spider Bunker. This unique unit will be built by the Construction All-terrain Kbot only. Its weapons combo make it a dangerous and effective defense, see... Heavy laser on top, LLT's laser and also a paralyzer turret; moreover it goes with an hybrid 'pop-up' technology...



Here is its build picture, made by the Mad TA artists ;)

Important note: This expansion pack uses new unit sound categories and some few improved unit pictures. Read the 'ReadmeFirst.txt' file included in the file for further information about its installation. Do not worry, it'll be an easy thing, nothing complicate. ;)

That's all for now. The OTA version will be posted on this news page as soon as possible. Ops, how not, heheh.. the link ... click here to download the TA-Power Spider Pack v4 for ÜH compressed in Winzip format. Said all that: Go spider and have fun! =)


Hmm.. what is this?
Posted by Silencer , 07-10-2002




This image has been recently taken by a Core advanced satellite. Seems to be that Arm is testing new war technology on remote sectors again... Stay tuned ;)


New revision and new UH version: The Arm Pack0 version 5
Posted by Silencer , 07-02-2002


The recent revision of the Hermes implies the revision of the Pack0, our Arm Tech. Level 1 pop-up Anti-air missile defense, given that they both use the same weapon. The Units Section has been updated with these changes.
Moreover, I post on here the first version for ÜberHack, which includes the 'Ultimate Anti-air Bug-fix' that was recently applied in the mod.



Core's air supremacy has been a headache for Arm; from now on, you clones, may use this new plan to counter-attack before to build the Adv. Anti-air stuff. Download the new toy and beat hard on those battlefields ;)


Exclusive image of our next unit...
Posted by Silencer , 06-29-2002


Predator's specie, the Yautjas, was very old. During thousands of years they had lived as nomadic in the research of worlds habited by species worthy of being hunted. However those aliens were not very numerous and they were spreaded along the whole galaxy. Their longevity was high, ending up almost reaching 900 years of life. But they were not immortal and that caused their alliance with Core.

So many of their older members were transferred in a special net of the central conscience of Core. Given their high cunning and fierceness, the transferred aliens were endowed with parameters of special independence. The alien technology was assembled with Core's one to obtain this way the combat body that they, the Yautjas, would use. Those Yautjas had achieved the immortality with their war lifestyle intensified while Core obtained a valuable ally against Arm.



I wanted to make this unit since long time ago and I've finally made it for fun. I'm play-testing and balancing it (which, believe me, is not an easy task this time), so I'll release it on the next couple days. The unit is something really fun to play and I'll advance you all that this one goes to Core. Visit the forum to post your comments and said that, stay tuned guys.


Recovered map links, and a new revised map downloadable...
Posted by Silencer , 06-22-2002


This time ChinaHook has re-uploaded 2 of his best Green maps (both being final versions and already released here at TA-Power...) and even he has made a new revision map which is also available for the download.

Okay, here I post the mini-maps and the links to download these high quality single and multiplayer maps:



By the way guys, visit the new TA-Power forum to say, at least, 'hi'.. IT is easy, just register your self and post on there. Ok? ;)


Sniper Spider UH version weapon conflict solved...
Posted by Silencer , 06-18-2002


This goes for UHers only. There was a weapon id conflict between the BAI Core Neutron missile and the Wolf long range paralyzer beam. So click here to download the fixed Wolf All-terrain Kbot.


TA-Power's Final Unit Revisions Plan goes ahead.
Posted by Silencer , 06-16-2002

The newest revision of the Arm Hermes



I've made this new revision given that the Arm Hermes weapon was too good in the battlefield. Once rebalanced the weapon the unit still gives you a very good mobile and armored anti-air option to stop those pesky Core VTOLs.

One more thing, the OTA version is level tech 1 while the UH one is level 2.

You can download the newest OTA version here or the UH one here. Do not forget to visit our new forum to post your thoughts about the stuff that you're downloading on here; so Visit TA-Power's Forum. Have fun and behave.


TA:K to TA Creon tileset available again
Posted by Silencer , 06-14-2002


Okay, both TA:K to TA tilesets are available for you all mapmakers again. Days ago the Veruna tileset converted by VanTheMan and this time the Creon tileset by Wotan. Thanks to Estrella for uploading the stuff again ;)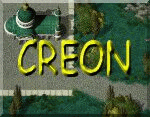 So these are the TAMEC links to download the stuff:

Creon Main file Features Berms & Forts Mountains & Snow Rivers

Creon High Towns & Roads Hills & High Specials Low Towns & Roads

Now we're working on Aramon and Zhon to complete the TA:K to TA Tileset Conversion Project. Stay tuned =)


The TA:K to TA Veruna tileset is back and even more...
Posted by Silencer , 06-09-2002


Yeah!... Seems to be that this frantic weekend is bringing to your home more and more cool TA stuff. No matter if you are TA player or 3rd Party designer. Although today it goes for the TA mapmakers, and for you all in the future ;).

My friend Estrella has uploaded to TAMEC the Veruna tileset (one of the cool TA:K to TA project results) again. So it is fully available for the download!.


These are the links to download the tileset:

Veruna Flat Sections 1 Veruna Flat Sections 2 Veruna Flat Sections 3

Veruna High Sections 1 Veruna High Sections 2 Veruna Canals and Fix

Veruna Islands and Berms Veruna Coasts 1 and Veruna Coasts 2


Moreover, Estrella has uploaded an interesting HPI expansion file in our opinion. This is what he has said: It gives you a highway and a rocky road. I think its a nice addition to the Cavedog Green planet Tile Set.

And indeed it is =) Do not forget to visit Estrella to download this new HPI file as well as their recently released FF-Dark-Frontier and FF-Final-Frontier tileset and feature files

Hmmm.. I think C_A_P is shaking... Do you know what I mean? ;)


The next unit for the Arm Expansion Spider Pack
Posted by Silencer , 06-08-2002


As I promised, here it is the next spider which completes the second build-menues page of the Arm Expansion Spider Lab. This unique unit is a Long Range Paralyzer Spider. Yep, it is the All-terrain Kbot version of the Cavedog Shooter Kbot (renamed as Orion in UH). This specialized unit is able to paralyze targets during 10 seconds using its 900 long range weapon. Being stealth and using its silenced weapon it will cause important head-aches to Core Commanders. Here I post both OTA and UH Wolf spider versions:

Download the OTA version

Download the UH version

Obviously, you need the Spider Pack to play and to build this new unit. That's all for now. Go spider and have fun!.. and stay tuned ;)


More things before these incoming releases...
Posted by Silencer , 06-05-2002


Curiously Mr. Jer Of LD has not mentioned us in that post on TAU. What I can tell you is that every TA fan likes certain groups and others not. There're fans who trust in the work of certain groups. There are groups which has reached a huge quality, causing to their fans what I call as ' instant download and immediate click on TA's icon need'. That's the filling I had when Cavedog was releasing new weekly units... This is what makes me to invert time in the making of 3rd Party stuff and I'm sure about that this is the general feeling of the whole staff (well, those who have exams have other feelings in this moments ;P) Hey, enough rambling.. anyways to more variety we all get then more fun we all going to have playing this game, course. Can I say.. long life TA again? ;)

Here I post a link to an interview that Estrella made me time ago. If you're interested at knowing more about TA-Power and about the beginnings of the TA Community then click here to read the interview.

DarkYouth, most known as DarkYouth... =), Plannet Annihilation's webmaster, has prepared a forum for us. So if you want to post your ideas, suggestions, experiences or whatever about TA-Power or about TA in general then from now on you can post all of that on your new forum by clicking here.

If Sinclaire sends back to me certain BP then you all will have a new spider to download on this Friday ;)


Expansion Green Completion tileset available again
Posted by Silencer , 05-24-2002


Okay, ChinaHook has already uploaded the tileset to TAMEC again.

Mapmakers; do not miss this good high quality tileset and delight we all making awesome maps using it ;). The tileset already includes the latest bug-fix file (which was lost during the latest TAMEC server crash too).

So run to download this cool piece of art by clicking on the following links:


Green Completion 1 Green Completion 2 Green Completion 3

Green Completion 4 Green Completion 5 Green Completion 6

Green Completion 7 Green Completion 8 Green Completion 9

As bonus my friend Estrella has uploaded this Green Roads set ;)

See you later in the battle field.