News: ( This site is best viewed with MS IExplorer )


Amazing discovery... new Arm structure?
Posted by Silencer, 11-15-2000


This image was taken on the sixth moon of Angoor's system in the remote sector #ZM343-220 controlled by Arm. Seems to be that Arm commanders very frequently visit this odd structure...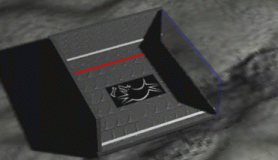 No one can deny that sports do not have frontiers ;P


New Juno Project revision
Tiny fix... several links fixed
Posted by Silencer, 11-10-2000/ 11-13-2000


Now these strategical anti-signal silos have been improved again.
I've made a new script, they both have new buildpics, their costs have been tweaked, etc ... so I consider the Juno Project as finished.



Click here to download both units into 1 UFO file



These units are both OTA and UH compatible, have fun!


Tiny fix: The unit was 100% playable but I forgot to add 2 UH FBI tags.
All TADD radar units added in the weapon file. Menu conflict fixed. I want to clarify that these units vaporize radar / sonar / jammer and LOS units or structures. Spies are inmune though.


PS: Thanks to all unit designers whom are sending BOS information to us ;)


Now, time for more units...
Suggestion to all unit makers
Posted by Silencer, 11-01-2000


The Arm Hermes has evolved to a new kind of unit. Now it is a well armoured level 2 Anti-air tank. I've made both OTA and UH versions for you all.

Click here for the OTA version

Click here for the UH version

Both Hermes versions have been rebalanced, model and animation have been improved, and even they got a new build picture. Enough said, check them out and have fun! ;)


Suggestion to all unit makers :

Due that there's not any BOS scripting manual around.. why not make one together ?

I bet this will work:

If you're an unit maker then try to define ONE scripting command as best you can, and send it to me via e-mail here.

Next week, I'll post a public compilation txt file on TA-Power, so by the time everyone gets through with it... something close to the BOS scripting manual idea should be there.
Next step will be to debug it and to give it some decent format in order to post it around for the general public.


Adamante world button added
Posted by Silencer, 10-28-2000


I've added the Adamante World (the great tileset made by C_A_P) on the Maps Section.



Moreover, you can download Epicentro Activo...

...It is our first Adamante map made by El Bardi. Visit the section and check the complete information about this well rated map.

Have awesome battles on TA-Power maps !


All Maps Section links have been fixed
AI Section, MoonAI link fixed
Posted by Silencer, 10-22-2000 / 10-24-2000


Hmm.. all links were pointing to the old TAMEC.net site. /me smashes El Bardi twice with a big sardina =P

However, I've looked for each map link , one by one. Thus all map links work well now so you can download whatever you want ;)

The MoonAI v1.5 link has been fixed, you can DL all our AI profiles too. Thanks to Jason for the tip. ;)

Stay tuned, we have some more gifts almost ready for the download, even a cool contest with interesting prices

Laterz


Maps Section Finished!
Posted by Silencer, 10-20-2000


Real life is being hard these last days and it is eating my little free time but I'm still here... Mwo Ha Ha! =P
I've been working hard to finish this section though.

Now the Maps Section includes 20 TA-Power maps! with full detailed information about ALL them. So now you can check out all maps made by VanTheMan and El Bardi with ease. Especial thanks to El Bardi for helping me with map links, scores, etc..

I'd like to tell you that all our maps are hosted by TAMEC, the awesome and beautiful TA & TA:K Maps Paradise that we all know. Thanks to TAMEC guys again ;)

So visit the new section now and have fun!


TA:Kingdoms tileset is available for TA!
Posted by Silencer, 10-02-2000


As you probably know, C_A_P and we, here at TA-Power, have been working hard in a project known as the TA:K to TA tileset Conversion...

Today, C_A_P has released the Taros tileset for TA. Thus today is a very especial day for all the community, because the TA:K to TA Conversion Project has began to flood you all with this new exciting stuff which will allow you to play TA games on TA:Kingdoms maps !

Here I post a screenshot for your all pleasure



Click here to enlarge

So to all mapmakers, head on the new TAMEC to check out the Taros tileset for TA now!

We'll release here at TA-Power the next TA:K converted tileset soon, so stay tuned ;)


UH Core Tiger final revision released
Link fixed
Posted by Silencer, 09-20-2000

Seems to be that the Tiger in packs was causing annoying lag in the game (thanks to Quitchy from AI Central for the tip). I've solved this problem tweaking the unit model and textures.. Also I've improved the weapon (it inflicts 19 points more of damage now), and I've made some other minor changes in several files. So I think that the unit is 100% perfect now:

Click here to download the Core Tiger for UberHack



I got more exciting news to tell you , but I'll do it on the next couple of days, so stay tuned.. and have fun ;)

Some more thingies ..
Posted by Silencer, 09-16-2000

I've updated the Units Section and the TA-Power Archive. Notice that we've made some few units UH or OTA exclusive. So all the links on the section work well.

El Bardi is finishing the new Maps Section. And VanTheMan will release a new cool HQ map for you all.



That's all for now, I got some more news but.. laterz ;P


Just cleaning the site...
Posted by Silencer, 09-12-2000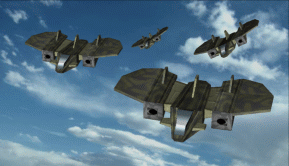 Yep, no releases this week, but I've rendered this pic for you all ;)
Stay tuned...


Almost ready... Tiger's BP.
Download it now !
and re-download it ;P
Posted by Silencer, 08-29-2000 / 09-02-2000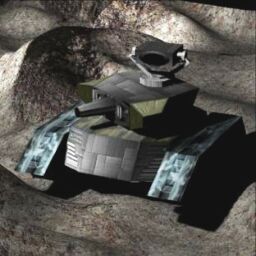 I've rendered this one

Click here to download the Core Tiger (UberHack version) Have fun =´)


Warning: I uploaded an oldest build of the Tiger. If you have not seen this news line before then re-download it


... will TA-Power Create the Perfect Tank for Core?
Bonus: TA-Power wants you!
Strategic Commander button added!
Posted by Silencer, 08-25-2000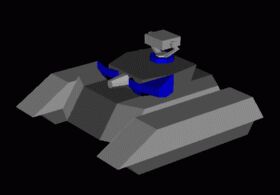 Probably yes... =)
Now hear me, if you are a talented designer/artist/scripter who want to be part of HQ TA projects then contact us now (...see the e-mail links on the NavBar ?).
Okay, we've decided to bring some more life to The Awesome TA, so the needed profiles are...:

- 1 modeler
- 1 scripter
- 1 graphical artist ( will make units buildpics... )
- 1 web artist

Do not forget to send us your e-mail attaching in it a sample of your work.

Click on the new Strategic Commander button too see what this awesome device will be able to do for your TA games.

That's all for today, stay tuned =)


UH Artillery Hover Tanks; final revision
Posted by Silencer, 08-22-2000


This revision includes some minor improvements as decreased aiming speed values and a new buildpic for the Core version.



Click to download both units into 1 zip file

So we consider these units as another finished final revision acording to our F.U.R.P. Stay tuned.. laterz